Welcome to Bernedoodle 4 You!
Beautiful Bernedoodle puppies raised in the Missouri Ozarks!
We're excited and getting ready for our fall litters! We're expecting puppies in October!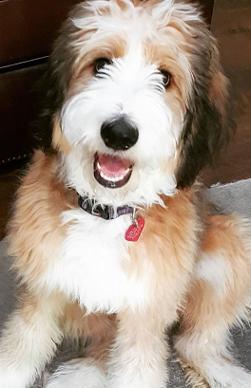 Bernedoodles are a wonderful cross of a Bernese Mountain Dog and Poodle. They blend the wonderful traits from both breeds. Our Bernedoodle puppies come from health tested parents and come with a 1 year genetic health guarantee.
Bernedoodles make a wonderful family pet/companion or service dog.
You can read more about the breed on our information page.