We decided not to use the standard process by the majority of Bernedoodle breeders. We aren't a large breeder so it doesn't make sense for us to take reservation fees too far in advance. We feel like it would put pressure on us and our dogs to produce and we feel by being pressured it could possibly lead to breeding for quantity vs. quality. There's also the concern for the clients. We understand that life happens and a lot can change in a year or 2.
We do have a reservation and interest list. We feel the importance of finding a good home for each and every one of our Bernedoodle puppies, therefore upon confirmation of pregnancy (prior to birth) we accept 4 early reservations. The expected litter is posted and it is on a first come first serve basis. We require a 300 dollar non refundable deposit to reserve those spots. After the litter is born, if there are more then 4 puppies the rest of the spots are available upon us posting the litter as available.
If you are interested in purchasing a bernedoodle puppy please fill out a puppy application . We can not guarantee color so if you want a specific color (tri- color).The wait might be a little longer. Reservation fees are non- refundable.
We do puppy picks at four weeks.. When its time to choose we will notify everyone on the deposit list. Everyone is anxious to choose a puppy so you need to respond within 1 day or the next person on the list will be notified.
We accept PayPal (+3% ) , Money Order or Check for reservation payments.
Bernedoodle Puppy Reservation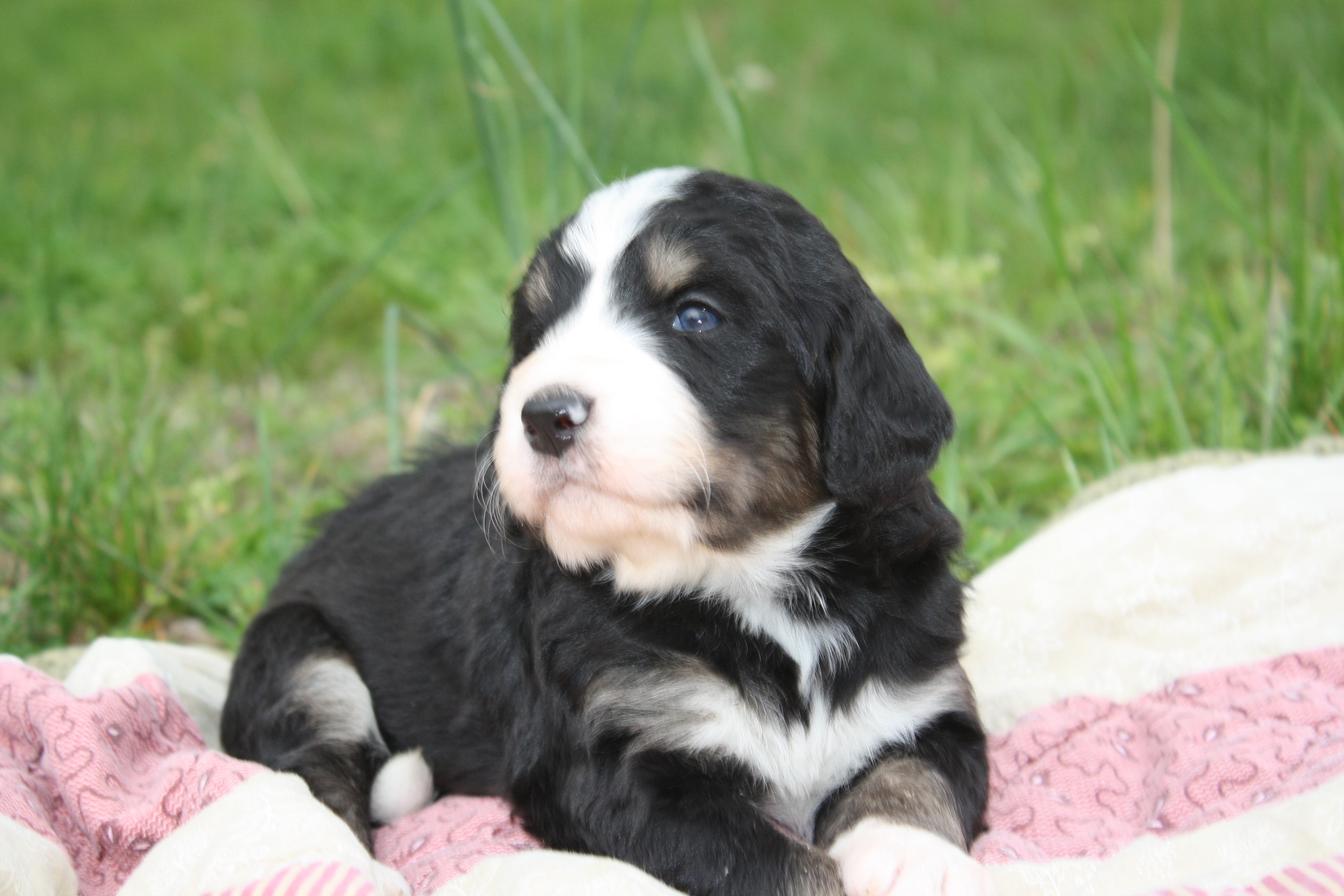 $ 310.00 USD
Deposit for Bernedoodle Puppy (photo is an example only)